Intel HD graphics 620 is a decent card for gaming. It can run many games at decent frame rates. Intel HD 620 is an integrated Graphics processing unit that comes with all the 7th generation Intel CPUs. As for such a low price, you can always be able to play some light and mid-range demanding games. I will be trying my best to suggest the best Intel Hd Graphics 620 Games list.
Overall, I would like to say that Intel HD 620 is a good option for playing games even in 2020. You can still play almost every game published till now, but graphics and frame rates would not be that great. Intel HD Graphics 620 gaming and Intel UHD Graphics 620 gaming are different as the both chipset are different and has different performance in gaming.
Intel HD Graphics 620 Games List
I have been using Intel HD 620 for about a year and I have checked a lot of games on it. Some games performed very well greater than my expectation. I had made a list of games that will work on Intel HD graphics 620.
Here is the list of best quality games that can run on Intel HD Graphics 620 perfectly:
1) Euro Truck Simulator 2
Euro truck simulator 2 is a truck simulator game released by SCS. It got released in October 2012. It is a single-player game released on the Windows platform. In this game, the player takes up the role of truck driver transporting various goods like woods, petrol, diesel, etc. The player can buy new trucks using the money he gets from various jobs. It is the best Truck Simulator game ever released.
Read: BEST GAMES FOR 4GB RAM PC OR LAPTOP
2) Pubg Lite
Pubg Lite PlayerUnknown's Battleground is one of the best battle royal game ever released. The Pubg lite version was released for gamers with low-end pc or laptop. The Lite version of Pubg is similar to that of the original one.
PUBG Mobile Lite is built with Unreal Engine 4 and was released in August 2019. The PUBG Lite variant has been launched by the PUBG Corporation to attract more gamers who don't have high-end gaming pc or a laptop. The lite version of Pubg is similar to that of the mobile version. This is a must-try game if you love Pubg mobile.
Read more about Best Emulator For Pubg 
3) Minecraft
Minecraft is a sandbox game developed by a Swedish game developer. It is the most sold game in the world. It includes single-player and multiplayer modes.
There are mainly three things to do in Minecraft survival, creativity, and adventure. In adventure mode, you can just download the various maps created by other play and simply explore each place. You can also play survival in which you will need to complete all the achievements and survive.
4) Middle Of Earth Shadow Of War
Middle Of Earth is a video game released by Warner Bros.It released on Microsoft Windows and PlayStation 4. Middle-earth: Shadow of War has an IGN rating of 9/10. I have enjoyed playing this game, and it took me 80 hours of gameplay to complete this game. The hero of the game Talion has excellent athletic skills and fighting abilities. He is possed by the spirit of elf Celibrimbor, which gives a lot of special powers.
This game can be played on a low setting with the lowest resolution and quality settings.
5) CALL OF DUTY GHOSTS
Call Of Duty Ghost is an FPS game published by Activision. It was released 5 November 2013 for Windows, PS4, Xbox 360. The story of the game is mind-blowing and its a must-play game for first-person shooter lovers. I am a huge fan call of duty. I always purchase the game when a new Call of duty game releases. This game offers you a good and story and excellent first-person shooter experience.
Call Of Duty Ghost will work very smoothly in low and medium settings.
6) NEED FOR SPEED RUN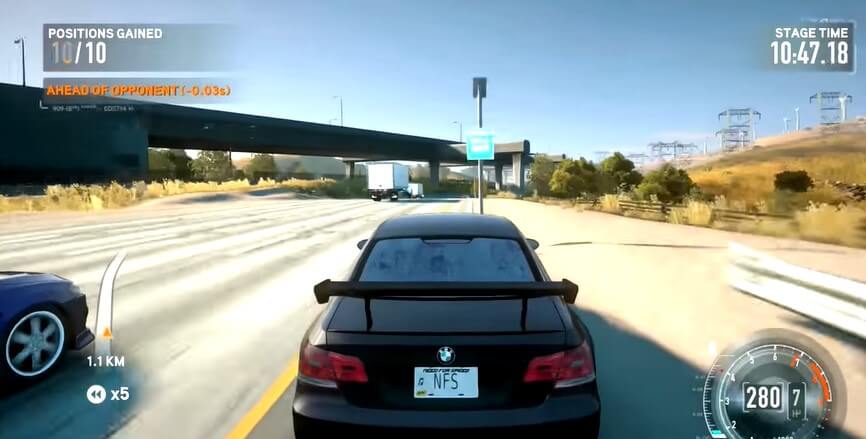 Need For Speed Run is a car racing game. It is the 18th game released in the series. Run is one of my favorite racing games in this series. It' released on PlayStation 3, Xbox 360, and Microsoft Windows. The protagonist of the story, Jack, owns a lot of money to the mob. Both the police and the mob are chasing him. So he decides to move to New York in the hopes of making some money and paying off his debts.
Need For Speed Run gives 25-30 fps in low and medium settings.
7) GRAND THEFT AUTO 4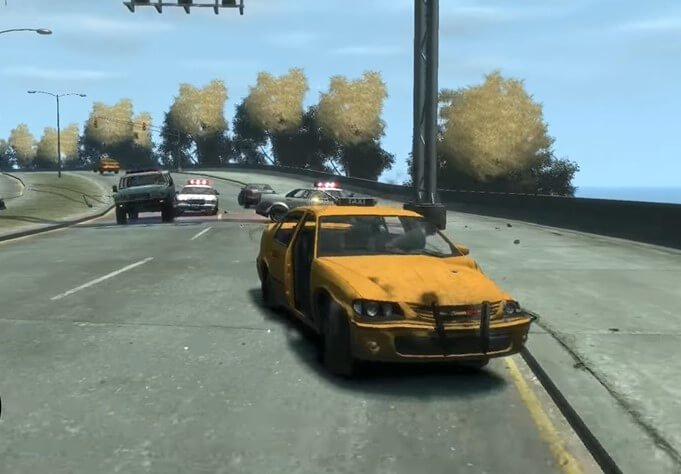 Grand Theft Auto 4 is an open-world video game developed by Rockstar. It was released on 29 April 2008 for Microsoft Windows, Xbox 360, and PlayStation 3. I have already mentioned Grand Theft Auto 5 in the intel HD graphics 620 games list. Still, I decided to pick GTA 4 on this list because it is worth playing. The protagonist of the story, Nico Bellic, comes to liberty city in search of a man who had cheated his unit in the war. Then he reunites with his cousin Roman and helps him throughout the story.
GRAND THEFT AUTO 4 gives 25-35 fps in low and medium settings.
8) Far Cry 3
Far Cry 3 is a shooter video game it's the 3rd game in the series. It is my favourite game in this series. It has a good story and amazing gameplay. Far cry 3 got released on Microsoft Windows, PS4, PS3, Xbox 360. This game is my favorite game in the intel HD graphics 620 games list. There have been thirteen major games in the far cry series, and among the thirteen games, Far cry 3 has the best story.
You will get 25-30 FPS without lagging
9) FORTNITE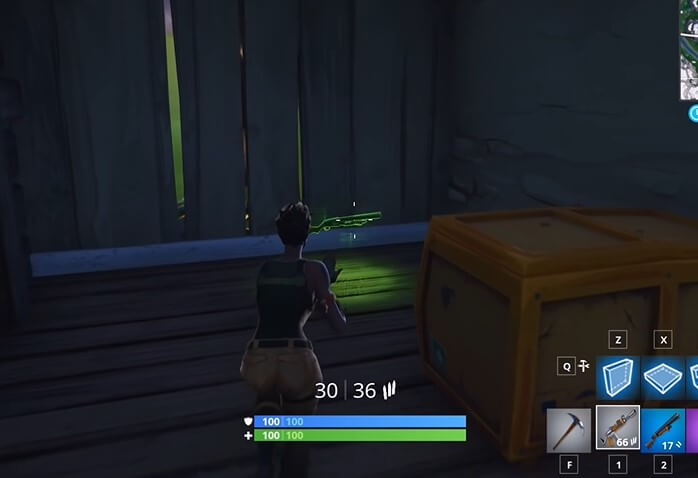 Fortnite is an online battle royal game released in 2017 by epic game. The game got released on Windows, Android, PlayStation 4, IOS, etc. I recommend this game if you have a good internet connection and have a good interest in battle royal games. This game is free to play, and you can download it from Epic games.
10) FIFA 16
Fifa 16 is a football simulation game released by EA sports in 2016. It is well known as it is the first FIFA game to include female players. It got released for Windows, Xbox, PlayStation 4, Android, and IOS. If you are a fan of football, you will surely enjoy this beautiful game. It is one of the best football game supported on intel HD graphics 620.
11) SIMS 4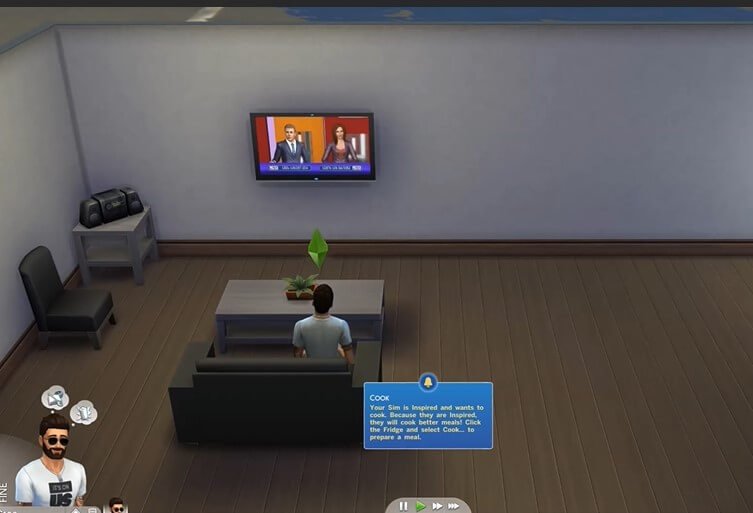 Sims 4 is a life simulation game. It is the 4the major release in the Sims franchise. Sims 4 got published in 2013. It was released for Windows, Xbox, PlayStation 4. In this game, you can start your life with the age you choose. You can choose your job, earn money, get married, buy a house and other various activities like fishing, shopping, etc. If you are a fan of simulation game, you will surely enjoy it. You would easily get 40-45 FPS in medium settings.
12) Bioshock Infinite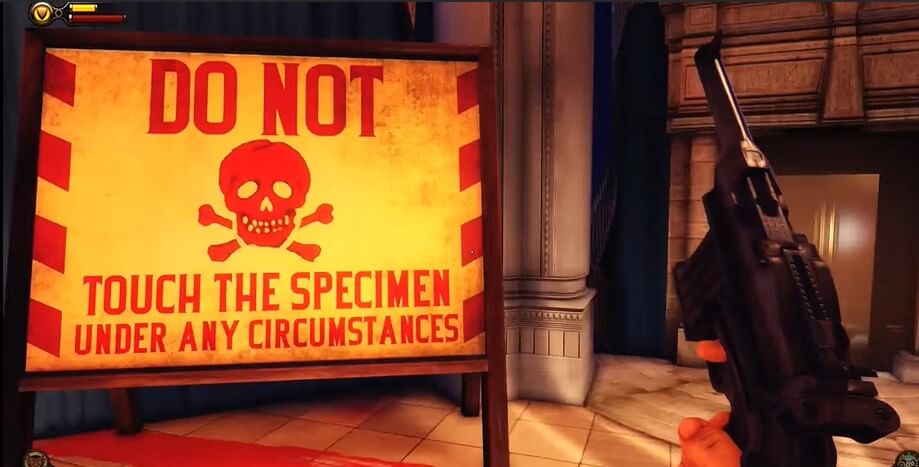 Bioshock Infinite is a shooter, strategy game released by 2k games. It got published for the PlayStation 3, Microsoft Windows, Xbox 360, etc. It's a good story-based game with many plots twists and turns in the storyline.
13) Sleeping Dogs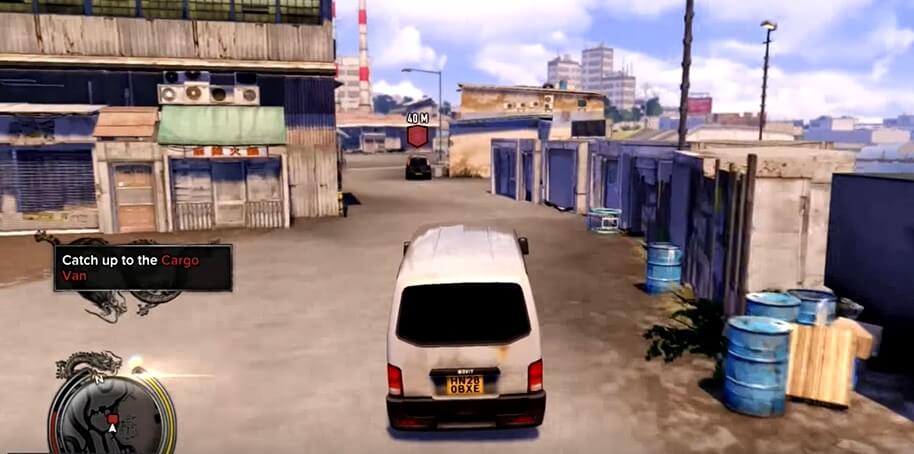 Sleeping Dogs is an action-adventure game published by Square Enix in 2014. It is an action-packed game with a good story. It is also an open-world game. Sleeping dogs got released on Windows, Xbox, and PlayStation 4, a few years later remastered version named Definitive Edition got released.
14) Counter-Strike Go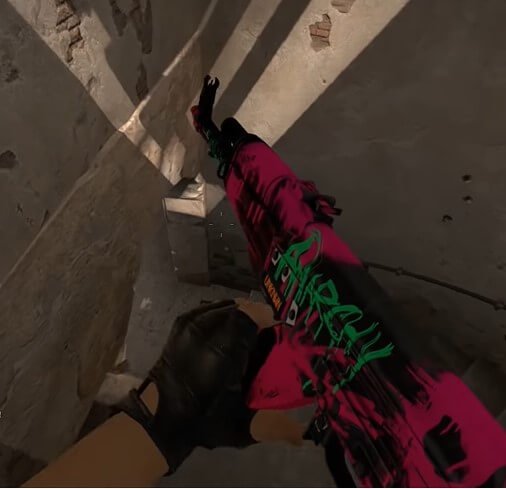 Counter-Strike Global Offensive is an online multiplayer action game released by Hidden Path Entertainment and Valve Corporation in 2012. You can download Counter-Strike Global Offensive from steam. It is now free on Steam. Its price was $14.99 earlier. tIt's released on various platforms like Microsoft Windows, PlayStation 3, Xbox 360, Linux, Macintosh operating systems, macOS.
15) Need For Speed MW 2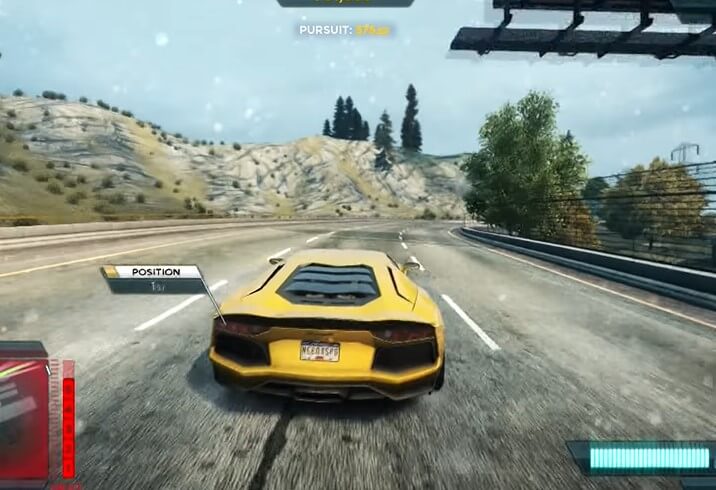 Need For Speed MW 2 is a racing game produced by Criterion Games and got published by EA Games. It contains single-player and online multiplayer modes. This game was not as successful as the most wanted one, but it still gives you good gaming experience.
It was released in 2012 on various platforms like Android, Microsoft Windows, PS Vita, PS3, Xbox 360, iOS, Wii U, etc. If you haven't played Most wanted 1, you can go for it. Even though it is an old game, It will give you a superb experience.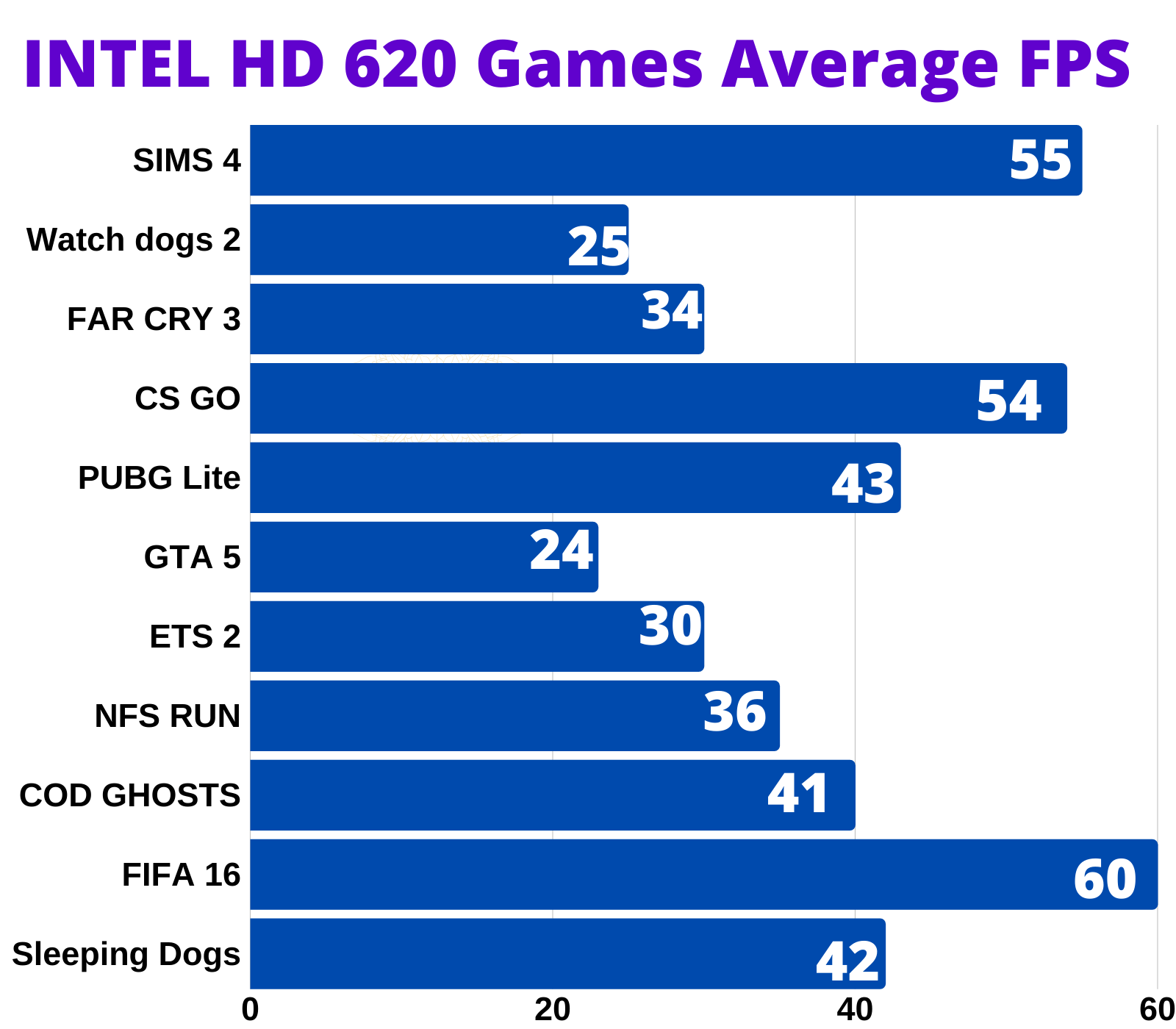 You can check also check the best laptop under 20000 RS. You can read more about the difference between Intel HD 620 and Intel UHD 620. This Intel HD Graphics 620 Games List consists of both these GPU games.